band information
CC Ryders Band was incepted in 2002 weathering the only constant in music & life -- that of change. Their "changes" have brought you the one of the best bands on the East Coast! The 5 member band specializes in Top 40 Country while incorporating a variety of Southern Rock, Funk and Blues.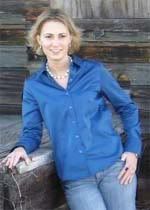 Christy: lead vocals
Christy Woodard, JoCo native, began her on-stage singing career in 1993. Over the years she has performed along the eastern US opening for various signed artists including Lila McCann, Steve Azar, Ricochet, Gene Watson, and Brett James.  Local AM stations WMPM 1170 & WPYB 1030 have shown generous support for the artist. Her experience also includes 2 years with a country cover band (prior to CCR); winning the True Value Showdown's NC/SC championship where she had the opportunity to hang out with Steve Wariner. Christy was also a featured performer on Fox 50s 'Gimme the Mike' show in 2004. Christy started CC Ryders with her partner in 2002. She currently serves as lead vocalist as well as managing bookings, marketing & web-based support.

Click here to check out the Bird's Nest, the Birdie Book & Tweety Tube... or Two Lions Studio.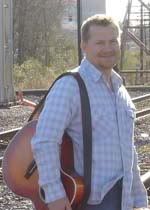 Chad: lead vocals/rhythm guitar
Chad Thompson, a native of Wayne County, grew up in a family with interest in country music. He learned to play both the acoustic and bass guitar at an early age sitting in with his father's band. He has performed at many local shows and pageants as well as venues hosting low-key acoustic sessions. Chad helped conceive CC Ryders in 2002 and also took part in the band's opening for Ricochet and Gene Watson. He currently serves as lead vocalist and rhythm guitarist for the band.